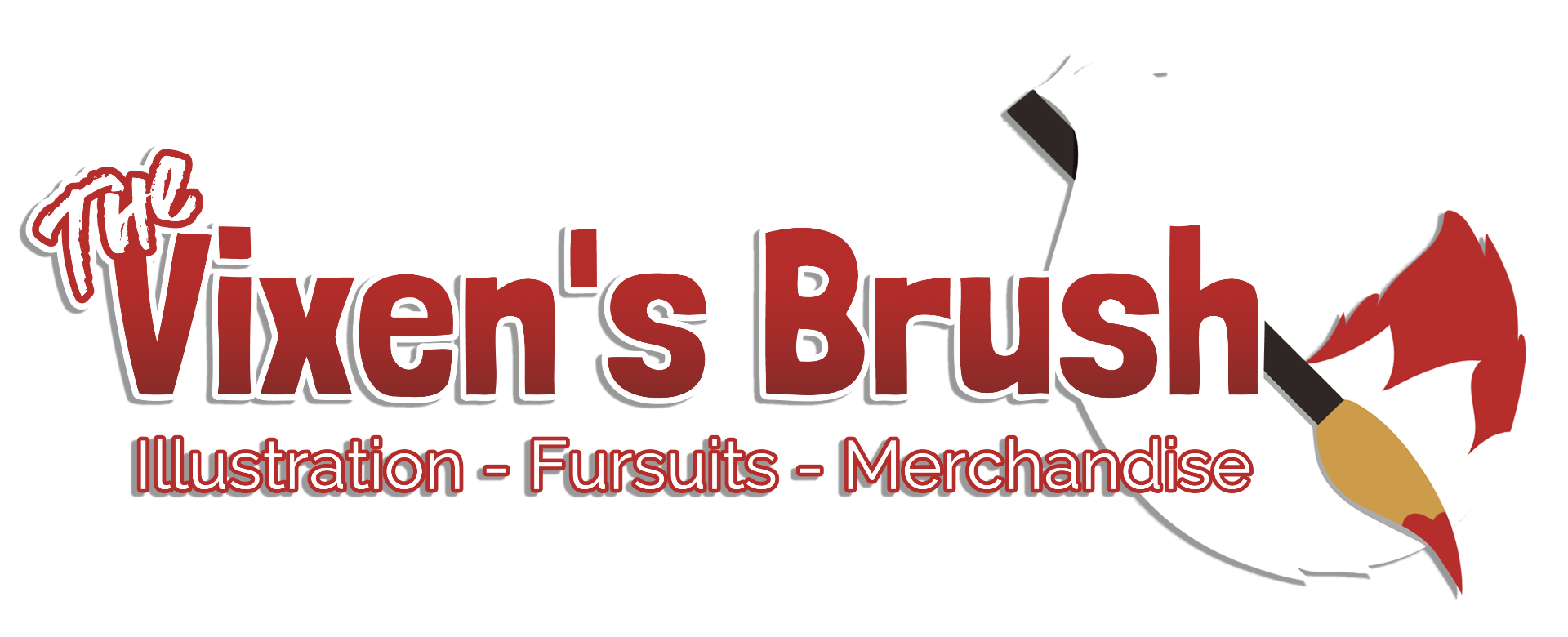 Furry Illustrator, fursuit part maker, and merch goblin
---
MattsyKun (Matt, Kimiko) | 29 | She/They/He

I'm a furry artist specializing in merchandise and illustration! I also make premade fursuit parts and accessories for any budget.
Check out my prices below! Want me at a con? Check out my sweet convention portfolio!
---
FURSUIT REFERENCE SHEETS
$50.00+ USD
A three (or 4, if your character's design is asymmetrical) view reference sheet perfect for commissioning fursuit makers! We can include ideal fur swatches in your ref as well. You will receive TONS of WIP images to ensure your ref is perfect.
---
---
---
---
---
---
Terms of Service
---
You MUST be 18+ in order to commission.
I will not work with minors when it comes to custom items. Exceptions are ONLY made for In-Person events with parental/guardian permission.
Commissioners found falsifying age will be blacklisted.
Quotes are simply an estimate of the overall price of your commission.
A quote is in no way binding, nor are they an affirmation that your commission has been accepted. Quotes are valid for thirty (30) days. Prices and quotes are subject to change.
Pricing does NOT include the cost of shipping physical products unless otherwise stated. Shipping costs will be determined prior to invoicing.

A 3% Discount will be offered for all customers preferring to pay via Square.
Payments MUST be made up front.
Upon acceptance of a commission, you will receive a PayPal or Square invoice to your preferred email. This invoice MUST be paid in full before work can begin.
I do not accept cash, money orders, checks, gift cards, trades or non-PayPal/Square methods of payment for online orders.

Unless otherwise previously discussed (ie waiting for a paycheck or for money to be transferred), all payments MUST be made within 72 hours of invoicing. Failure to make payment will result in cancellation of your commission, and potentially blacklisting from future commissions.

Sales tax will be applied for all orders placed in Missouri, as well as all in-person events.
Copyright of all non-commercial artwork will be retained by me.
By commissioning me, you are not purchasing the rights to the artwork created for commercial use, including but not limited to use as branding, merchandise, NFTs, or other promotional sales. I do not resell commissions for personal use.

If you wish to profit off of it, you may contact me about purchasing commercial image rights.

I reserve the right to display commissioned work on any personal website, gallery, portfolio, or social media for self-promotion. I also reserve the right to not display your commission.

You may upload commissioned work to your website or gallery with FULL CREDIT to myself (meaning, with a link to my social media or website). Any high-resolution or un-watermarked version must never be uploaded; this is for the commissioner's use only. I also have the right to request otherwise.

You are not to upload pieces to online galleries such as e621 (and e621 mirrors), Derpibooru, etc (mostly because there is a conditional DNP in place).

Ownership of the characters depicted remains with the owner or any involved parties.

Ignorance or failure to adhere to this condition result in legal action, including but not limited to, a DMCA takedown.
Regarding Adopts
You are not permitted to use my artwork as outlined above. However, you can do whatever with the design, as long as I'm credited for the design! Make it your mascot, make merch, get a fursuit made, do whatever. I only request that you do not sell the adopt for more than the purchase price (if it comes with artwork, etc. then that is permitted)

And of course, I love seeing what you do with them!
You MUST have a reference sheet of your character.
You MUST have a unwatermarked, unshaded digital visual reference for your character. If there are specific markings, points of interest, etc, please bring them to my attention.

Written references, Second-Life images, commissioned photos, and low-quality images will not be accepted. If you require a reference sheet, I will gladly provide one for you for an additional cost.

Your reference sheet must also include the character's species (or, you can tell me). This helps me ensure that your commission is accurate to your character.

This does not apply if you are commissioning a reference sheet.
Time frames may vary, but will not exceed 3 months.
I will try to provide regular updates on your order; however, this is not a guarantee (Unless it is a reference sheet, then you may get quite a few updates at once). You are more than welcome to ask for an update. Please do not repeatedly ask for an update every day. I try to respond to all messages within 24 hours.

You can check my Trello for updates on your commission. I try to keep it updated, but sometimes I may work through several steps and suddenly it's marked as completed.

For orders that are being sent to a manufacturer, you will receive updates when items are finished and shipped to me. This could be 2 weeks, or a whole month.

Unless otherwise established (ie merchandise, large commissions, Acts of God, illness, injury) your commission will be finished within 3 months, or you will be refunded.
I hold the right to refuse service to anyone.
I may refuse or cancel your commission at any time for any reason. In instances where I initiate a refund, you will receive a full refund regardless of how much work has been completed.

I will refuse service for:
Discrimination or hate speech; abrasive or rude behavior; pro animal/child abuse; affiliation with dangerous ideologies (ie. anti-vax, anti-lgbtq+, nazi/neo-nazi, etc).

You will never be refused service on the basis of race, national origin, religion, gender, sexual orientation, or disability. (You may be refused service for being under 18, as outlined above)

Basically, don't be abusive or a jerk, and we're good.
In this house, we respect pronouns!
To be a little unprofessional compared to the rest of the TOS... in this house, we respect who you are. Your pronouns and gender will be respected here! In return, I expect the same amount of respect.

Slurs, transphobic remarks, etc. will NOT BE TOLERATED. See the above policy.

Does your PayPal have your dead name? I do not see it. In regards to shipping physical product, I will ask about your preferred name for your order. If you need your package wrapped up so you aren't outed to your family, please let me know!
Chargebacks will NOT be tolerated.
If you file a chargeback during or after the commission process, you will be blacklisted from all future commissions and purchases from The Vixen's Brush. In addition, I reserve the right to use the artwork for a YCH (Your Character Here) auction or as a base to recoup costs and fees.

If you are found using completed work after a chargeback, legal action WILL be taken, up to and including a DMCA Takedown notice.

Finally, you may have any direct messages shared publicly in a form of an "Artists Beware", community posts designed to warn other about scams and abusive behavior.
We have a No-Return policy for physical products.
Due to the customized nature of our work, we do not accept refunds for physical products.

If your product was damaged in transit, or otherwise damaged (not from regular wear and tear), we will offer repairs or replacements, with a fee if applicable (ie your charm snaps in half from USPS mishandling your package, we'll send you a new one).

In regards to lost or stolen packages: if your order was lost in transit, we will help you open a USPS Case. This sometimes gets packages moving again. However, in the event that it doesn't, we'll either send a replacement or refund you.

If a package was marked as delivered, we request that you wait 24-48 hours. Sometimes packages are marked as delivered and actually delivered the next day. Otherwise, you will have to open a case with USPS in order to receive email admission that the package was lost by USPS before we will send a replacement or refund.
Fursuit Part Commissions
---
Coming soon! <3

NOTE: I do not make fursuit heads, bodysuits, or feetpaws at this time. (Feetpaws coming soon!)

I DO MAKE:

Tails (Fox: $45 | Tiger: $100)
Handpaws ($200ish?)
Armsleeves
Ears ($30)
Bandanas ($40 for custom fabric)
Props
Muzzles ($35)
Collars ($20+)
---
Welcome! This page showcases all that we have to offer for conventions.

Since 2014, we primarily specialize in original safe-for-work artwork and merchandise relating to the furry fandom. In addition, we pride ourselves on making something for everyone, no matter their budget.

This is a small sampling of what we currently have available! We're always updating and coming up with new things to set us apart from everyone else.

Thank you for your consideration!

(Please excuse my Etsy shop, it's been too hot to take photos to upload things >~<)
---
Cons Attended
Gateway Fur Meet (2014, 2015, 2016, 2018, 2019, 2020, 2021 (Virtual)
Midwest FurFest (2020 [ Virtual])
Anime Getaway(2014, 2015, 2016)
Lebanon MegaCon (2016)
KawaKon (2015, 2016)
Arch Anime (2015)
---
Premade Acrylic Species Badges
A collection of 4" acrylic badges, covering a really big chunk of the fandom. Nobody should be left out! We also accept recolor commissions of any completed badge! ($15 USD)
Check out progress of the badge project here!

(Est. December 2021 Completion)
---
Home Goods and Stationery
From coasters and mugs, to luggage tags and stationery, we love making stuff that lasts that can be used every day, in every situation, without particularly screaming "I'm a furry!"

NOT PICTURED: Pencil Cases, Stickers, Phone Holders. Prices range from $5 to $25 USD
---
Pins, Charms, and Lanyards
We offer many different acrylic charms, enamel pins, and lanyards! We like collecting shiny things, and we like making them, too!
Prices range from $10-15.
---
Fursuit Parts and Accessories
For those just starting their fursuit journey, or continuing on their quest, we offer a wide variety of accessories and fursuit parts. Don't want to wear a whole fursuit? We've got you covered! We try to offer things that nobody else does.

NOT PICTURED: Props, Ita Bag Keychain Tails.

Prices range from $10 to $100 USD (Average about $40)
---
Booth Photos
The pandemic happened before we were able to showcase our new booth layout with our artwork merchandise! We had a planogram and EVERYTHING for 2020. However, please enjoy our growth over the years in our past displays.

As of right now, we usually require a 10x10 booth to showcase both our fursuit products as well as our art.
However, two side-by-side tables is also more than acceptable. We'll make it work. :3
---